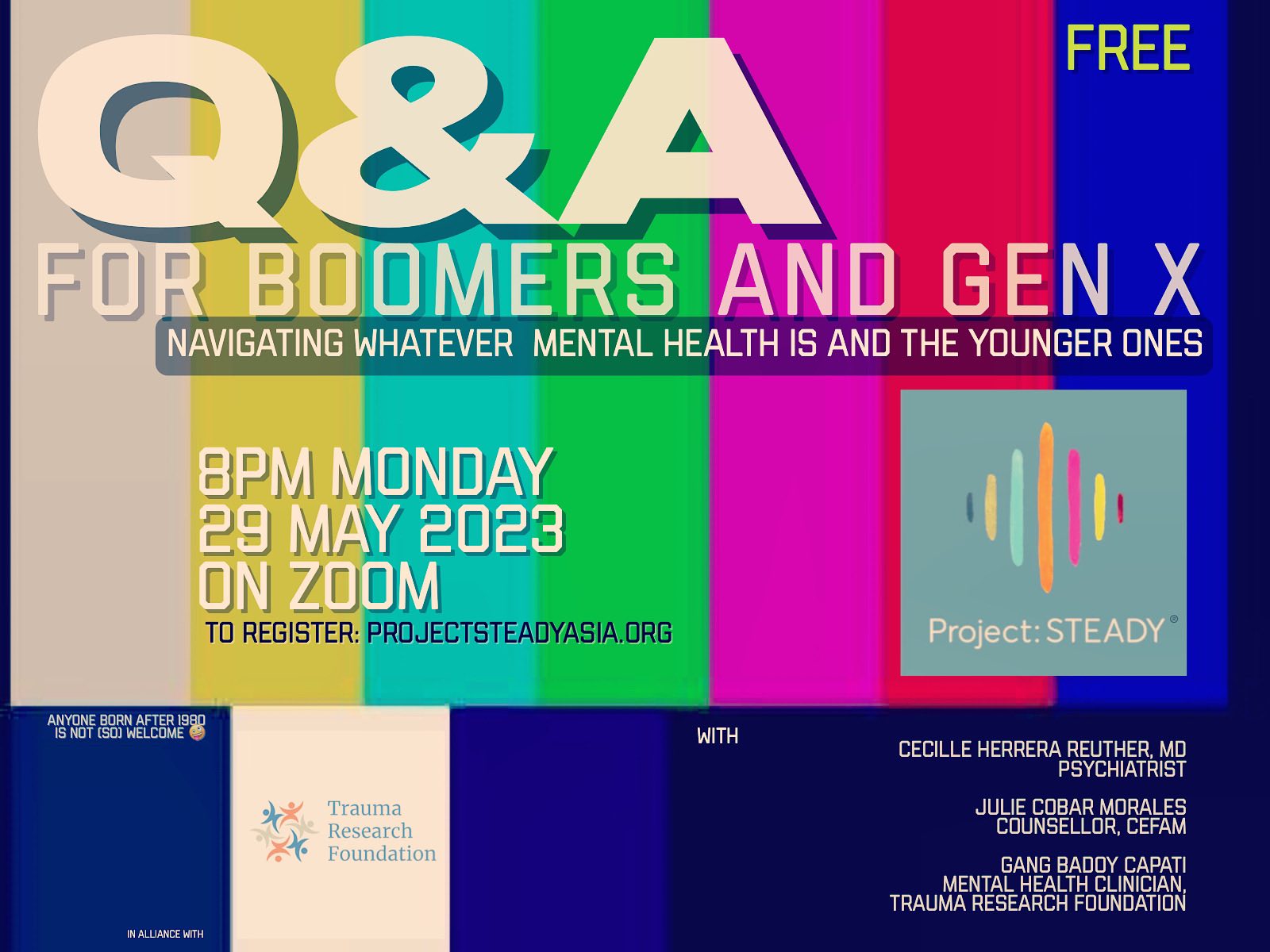 (only the sexy people)
A casual and raw conversation made specifically for people born between 1946 and 1980. (Baby Boomers and Gen X) The kids who didn't grow up with too much freedom in approaches to Mental Health.
An informal Q&A for us to understand the youngers ones (maybe) a little better.
••••
Moderated by: GABE MERCADO
•Portland based Psychiatrist Cecille Herrera Reuther MD
•CEFAM Counsellor Julie Cobar Morales
•Trauma and Neuroscience Clinical Researcher Gang Badoy Capati
REGISTER HERE
When: May 29, 2023 08:00 PM Singapore
Topic: GEN X & BOOMERS Q&A (only the sexy people)
Register in advance for this webinar:
https://us02web.zoom.us/webinar/register/WN_oGdbmmY1S52RyHvnHzKXyA
After registering, you will receive a confirmation email containing information about joining the webinar.
8pm, MONDAYS
If you're interested to join, please fill up the form below and someone will be in touch with you with further details!