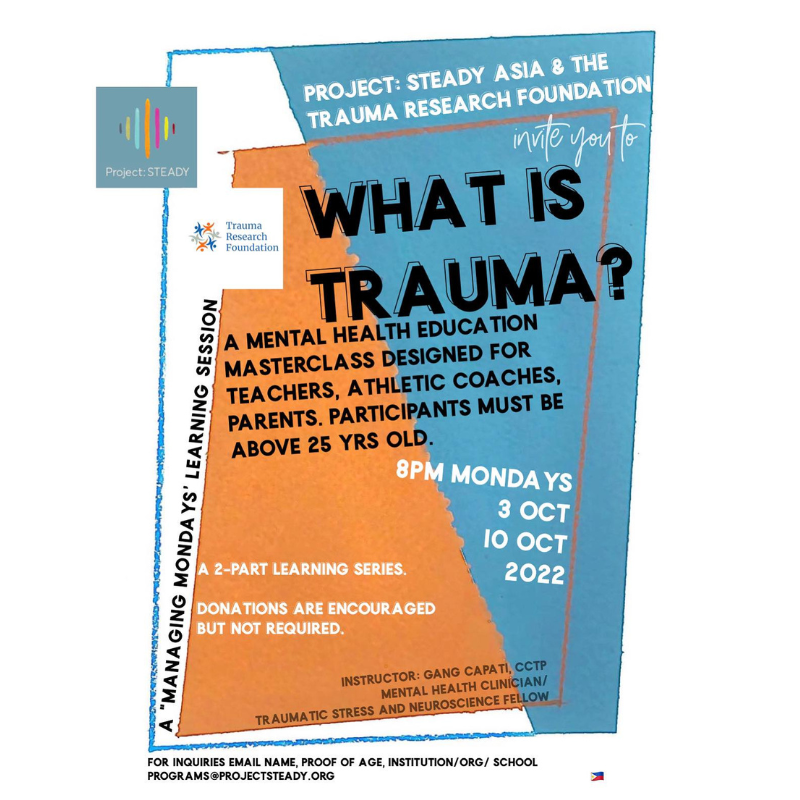 Intro to Trauma in the PHL Context
Traumatic Stress studies is mostly dependent on Western-centric studies, while the Philippines has it's intense share of collective trauma, Project: Steady Asia is in the process of translating existing studies, and conducting its own study on traumatic stress on collectives and individuals. This 2-part series is an overview and intensive introduction to the study of trauma. We study trauma in order to move with more ease towards Mental Health management and regulation.
8pm, MONDAYS
If you're interested to join, please fill up the form below and someone will be in touch with you with further details!